Agroled is now official distributor of c-led products BeNeLux.

Every plant species has specific needs.

We understand Them and provide you with the right solution
Each plant has specific light intensity/type requirements.
How can we get the best performance from our plants?
C-LED studies the correct recipe for each type of plant, at every stage of its growth.
C-LED can count on a highly experienced research team: the company provides scientists and researchers at universities and research facilities with constant close support and they, in turn, support C-LED in developing cutting-edge products.
We invest continuously to ensure our lighting proposals are always state-of-the-art.. Through careful differentiation of lighting spectra, we're able to get the very best out of every crop, for greenhouse farming or indoor.
Studies conducted at international research bodies have allowed us to develop extremely customized products that can ensure the correct amount and type of light for each plant (plant-specific spectrum). These solutions find their natural use in high technology greenhouses.
C-LED proposes greenhouse lighting systems with top-lighting and interlighting lamps with customized spectra in order to optimize the plants' production performance.
Based on proven scientific research, we have identified the correct inclination for light: C-LED lamps maximize the amount of light that reaches plants.
C-LED lamps therefore offer many types of light spectra to meet different solutions and application contexts for intensive production greenhouses.
For example:
LEAFY PLANTS (e.g. edible, lettuce, herbs, basillattuga, etc.)
FRUIT PLANTS (e.g. tomato, etc.)
ORNAMENTAL AND FLOWEING PLANTS (e.g. peace lilies, roses, etc.)
SMALL FRUITS (es. blackberries, raspberries, etc.)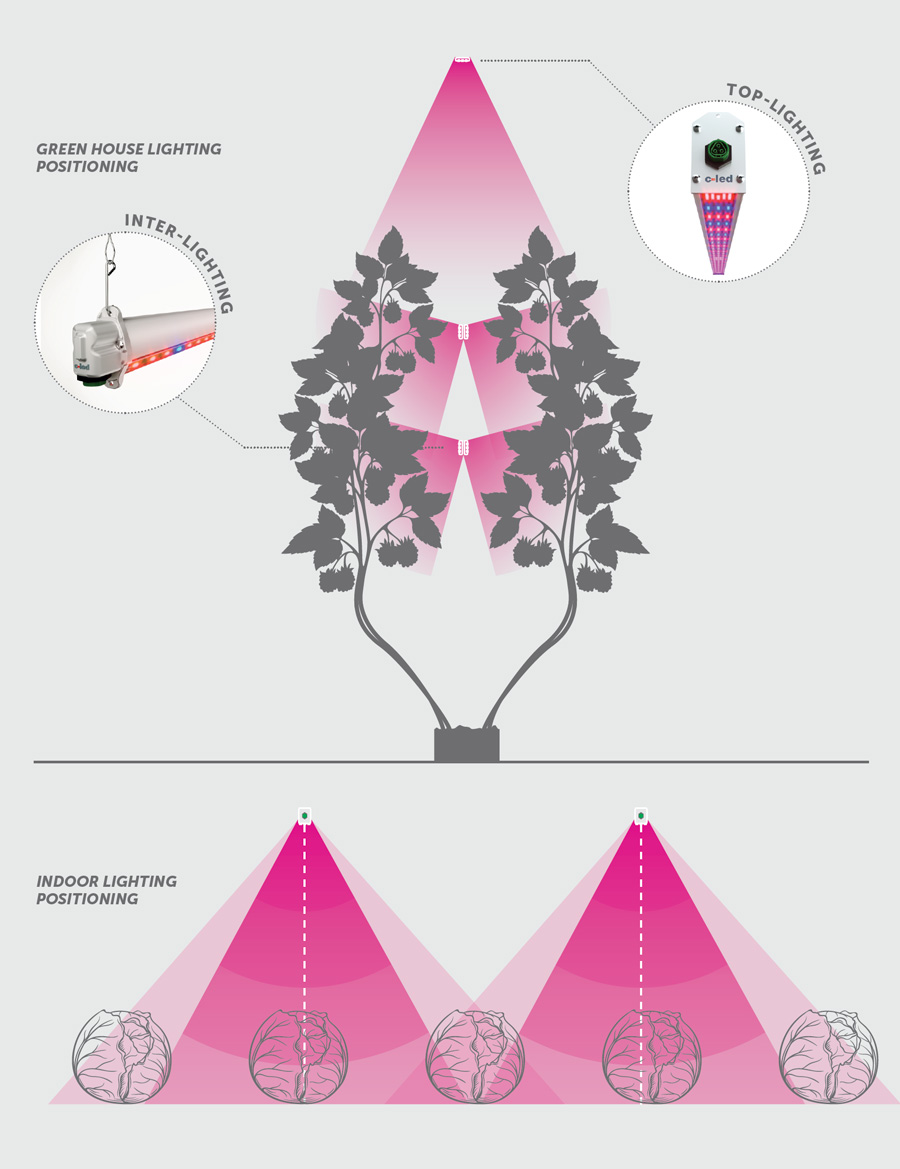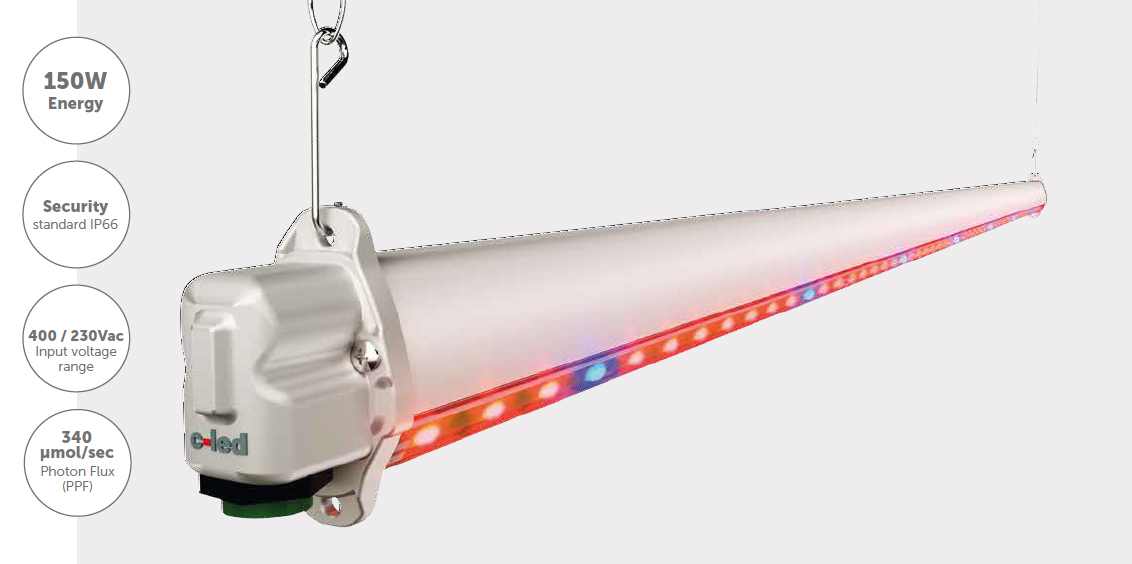 Our inter-lighting lamps offer the best technology for greenhouse lighting of tomatoes and vertical plants in general.
The main benefits offered by C-LED's inter-lighting lamps are:
Increased production yield;
Greater resistance to diseases, resulting in healthier plants;
Less malformations of leaves and fruit*;
Increase in flowering, the amount of fruit and the harvest (e.g. tomato);
The proper amount of blue light reduces a plant's leaf and structural malformations.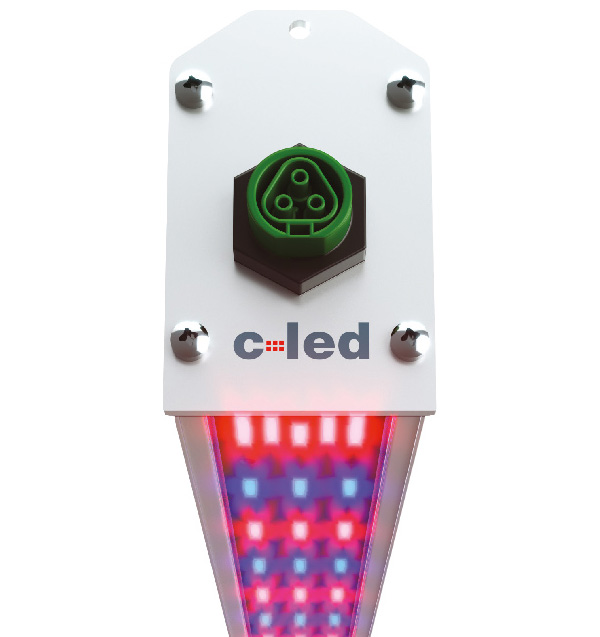 C-LED's top-lighting lamps offer unique benefits, replacing conventional lighting technologies for greenhouses (HPS) with effective systems from an agronomic and energetic point of view.
Customization of light quality
to meet production needs.
Plug and Play:
easy installation and adaptability to any kind of greenhouse.
Slim design
studied to facilitate the passage of sunlight
Lower energy consumption
compared to conventional top-lighting lamps.
Long-lasting lamps
and low maintenance costs.
EXPERTISE THAT GROWS AND GROWS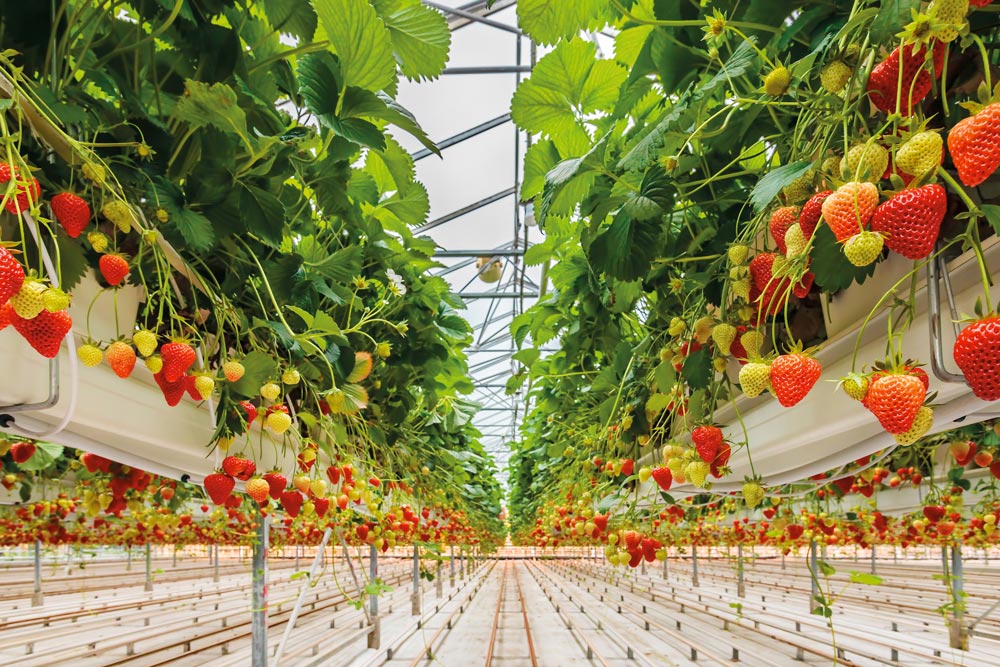 How can we be sure of obtaining the maximum yield from our plants?
We study the correct recipe for each type of plant, in each of its phases. Together with you, we can study and choose the right light recipe to optimize yield, also in line with your objectives. The best recipe combines several factors: light spectrum, intensity, schedules, uniformity and positioning.
We would like to hear from you!
Want to know more about what AGRO LED BV can offer you or about what AGRO LED Tube can do for your crop? Feel free to contact us. We can tell you more about our products in a presentation and offer you a tailor-made quotation if required.