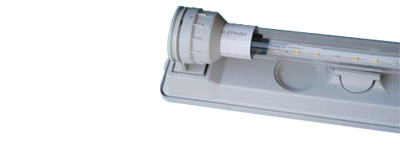 Loose fixture with LED lighting Armatuur tbv 1 AGRO LED Tube 120 cm IP65 This system offers the ultimate spectrum, because glass LED tubes are used. Because of the many advantages, LED lighting is increasingly used in plant growth chambers, greenhouses and tissue...
read more
We would like to hear from you!
Want to know more about what AGRO LED BV can offer you or about what AGRO LED Tube can do for your crop? Feel free to contact us. We can tell you more about our products in a presentation and offer you a tailor-made quotation if required.