LUMINELL FLOODLIGHTS
Critical light solutions for demanding use
RLX™ D GEN3 LED FLOODLIGHT
Introducing the RLX D Gen3 model
The RLX D Gen3 is the next generation in RLX floodlight technology.
As with all Luminell products, the new RLX D Gen3 is flicker-free and made for the most corrosive offshore environments. The RLX D Gen3 remains ice free in the extreme cold and utilizing its clever design, automatically cools the electronics of the floodlight in even the most intense warm conditions. The RLX D Gen3 is built to simply last the lifetime of your vessel.
The reduced physical volume of the floodlight, along with a new smarter bracket solution, make it possible to turn the RLX D Gen3 more than 270 degrees around its own axis. This enables it to be mounted to point in any direction. The bracket, like all Luminell brackets, are of the highest quality stainless steel and feature an updated broad variety of hole patterns to fit most existing foundations. This makes it the perfect choice for easy installation when replacing existing lighting as well as on new builds.
By choosing RLX D Gen3 the area in which the floodlight illuminates, will receive a substantially increased level of light and a much higher level of light quality, when replacing High Pressure Sodium or Metal Halide floodlights, one to one. The result being reduced power consumption by up to 80%, the added benefits of zero maintenance, reduced light pollution, and a much safer working environment.
The RLX D Gen3 delivers a tremendous amount of instant, dimmable light, on both short and longer distances, with its many beam options from 10 degrees up to wide beam and is excellent for the illumination of larger areas.
The RLX D Gen3 is also designed so that it can be used with the Luminell Connection box gel kit to remove any possible water ingress through cables or by the incorrect installation of cable glands.
RLX D Gen3 is the all-around perfect floodlight for large vessels, heavy lifting rigs, cranes, high masts, or if you just want more light, because Light Matters.
This RLX D Gen3 is also available in Explosion Proof versions.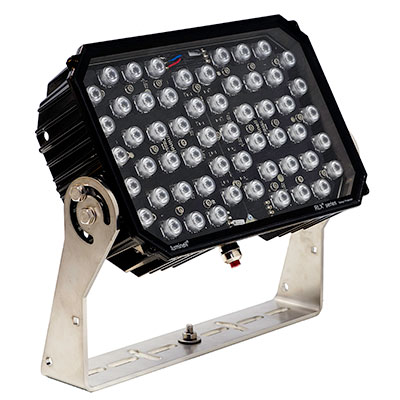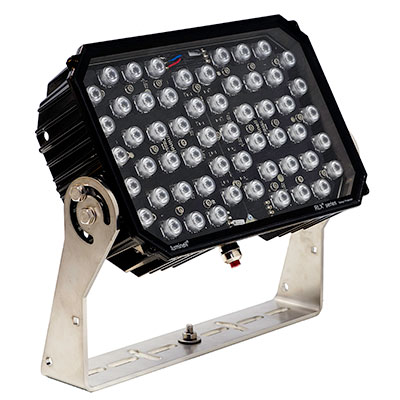 The RLX D Gen3 is the next generation in RLX floodlight technology.
Flicker Free
Made to handle shocks and vibrations
Seawater resistant and "easy clean" design
No maintenance
Designed and produced in Scandinavia
Compact, robust and sealed
Excellent EMC characteristics
Encapsulated internal electronics
No ballast required
Available for hazardous areas
Corrosion glass C5m
Bestellen
Bel naar +31 (0)6 – 300 82 098 of mail  ons info@agroledbv.nl zodat we uw bestelling per direct in orde kunnen maken.